I'm Not Afraid: The Journey to Being Cancun.com's CEO
It was another typical day at work, putting in orders, serving customers and chatting about current events. I was in the middle of talking about how exciting I am about the Cancun.com CEO Search and how well it's gone thus far. Mid-sentence I heard the Megyn Kelly Show in the background. Three women were on the show talking about the dangers of Mexico and discussing that the website TripAdvisor deleted their warnings about rape, sexual assault and deaths as a result of tainted alcohol.
It's a travesty that such a trusted site would cover up honest reviews and quite frankly it's unacceptable. The report brought up a topic that I wanted to address: The Safety of Cancun. In my own news interview for WFMJ 21 I was asked, "With all the stories of crime and the dangers in Mexico, aren't you afraid to go?" My response, "No, it's dangerous everywhere. It's dangerous here in our own community if you watch the news. When you travel you see all the good there is in the world. In my application on the Cancun.com website I said that travel 'allows you to see the world as it truly is rather than what you think it is'. 2017 has been a really hard year for a lot of people between shootings and natural disasters, but for every one evil person you see on the news, there are hundreds and hundreds of people seeing that and saying that's not right. I find that there are far more people willing to help others than hurt them."
You're doing yourself a huge disservice and putting yourself in harm's way if you completely ignore the warnings and pretend like bad things can't happen anywhere, but at the same time you cannot live your life in fear. You have just as much of a chance of getting hurt in your tiny little corner of the world as you do when you go out to explore it. I think it's important to equip yourself with knowledge and always be aware of your surroundings as you enjoy them. Trust your gut and if a situation makes you uncomfortable find a way out.
December 31, 2013 I went to the New Year's Eve Full Moon Party in Koh Pha Ngan, Thailand. As a lone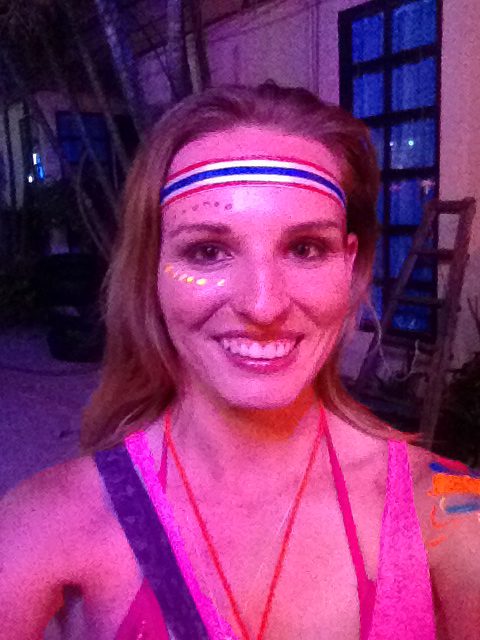 traveler who was already in Koh Samui, I decided to take the boat over by myself and check it out. Being alone in a crowd of 50,000 people may not be the safest scenario in a lot of people's eyes, but I made new friends on the boat ride over, ended up connecting with existing friends, and did not drink anything except for a bottle of water which I did not put down once. I had a great time, met amazing people and most importantly stayed safe while doing it. Had I decided to drink, even if it wasn't to excess, things could have gone south. If I had gone down alleys that looked suspect, I would have ran the risk of putting myself in a sketchy situation. Had I not planned out my trip back to Koh Samui with a backup plan, I could have gotten stuck on a foreign island with 50,000 strangers with no exit strategy.
The point of this story is that I wasn't afraid to live and have great adventure, but that adventure came with strategies to stay safe. I'm not afraid to live in Cancun because I have faith in humanity and believe that there are far more good people than bad. I want to show that to others.
Vote for me at https://ceo.cancun.com/profile/kimberly-root
You can vote once every 24 hours! A few seconds of your time will change my life!
---