Ain't Nothin' Gonna Break My Stride
 "Ain't nothin' gonna break-a my stride, nobody gonna slow me down, oh no, I got to keep on movin'"
When Matthew Wilder sang "Break My Stride" he probably didn't know that it would still be an anthem for people 34 years later. I know it is for me! After my last blog post I was so excited to catch you up on what you have missed in my life since I've been away, but… then I found myself in the hospital, and then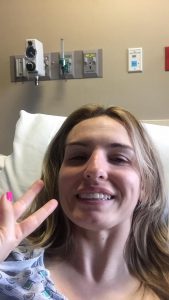 again, and then again, and then one more time until finally I had my pesky appendix taken out. It had me in the hospital five times in a year, including while on a Cruise to Cozumel, Thanksgiving in Georgia and on Easter! Who would have thought that something so small could cause me so much trouble! It tried to keep me down, but it was really no match for me… or my awesome doctors!
So here I am! Fully mobile and ready for an adventure of a lifetime! Luckily for me, such an adventure is presenting itself in a big way! Cancun.com is holding a CEO Search for one talented person to be their Cancun Experience Officer. This person will live and work in Cancun for 6 months while making a salary of $10,000/month. This person will also experience all that Cancun has to offer and report on it in an effort to increase tourism to Cancun through Cancun.com. I cannot think of a better job! I can immerse myself in a new culture, brush up on my Spanish, and volunteer there to share some love and kindness with the world.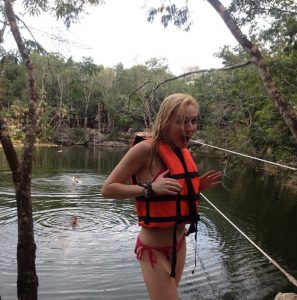 People can still apply for the position until December 17, but if you have no intention on applying or if you just want to thank me for letting you know about such an opportunity, I WOULD LOVE YOUR VOTE! Voting for Round 1 ends December 24th. The first round of the contest involves the Top 100 contestants moving on to a second round. The Top 100 will be chosen based on ability to gain, hold and mobilize an audience (as in through votes), social media presence, the ability to communicate through various types of media (photos, video, social media and blog) and the ability to demonstrate the core values of Cancun.com.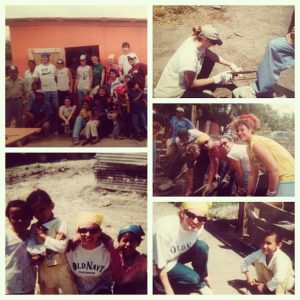 I first found my love for Mexico in 2004 when I went on a mission trip with the Student of Stewardship Club at Ursuline High School. We built a house for a family in Matamoros, Mexico. The children there were some of the happiest children I've ever seen in my life. Running around barefoot, playing futbol (soccer) with us around the rusty barbed wire fences, and drawing pictures in the dirt to compare words for "cat" and "dog" between our languages are memories that will stay with me forever. I've never seen children with so little have so much all at the same time. I was humbled and forever changed by the experience.
In 2011, I went back to Mexico for the first time and had a totally different experience. I stayed in a beautiful resort in Cancun and experienced the relaxing beaches, the delicious food and the exciting night life in the Hote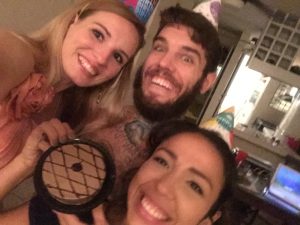 l Zone. My next four trips to Cancun, as you may remember from a previous blog post, were even more fantastic because I was able to immerse myself in the culture. My brother from another, Jay Kali moved there and I was able to spend time with him and some awesome friends of his, one of which became his amazing wife Adris! I was able to spend time out of the Hotel Zone, eat local food, visit nearby ruins, swim in cenotes and spend time with locals who have become friends.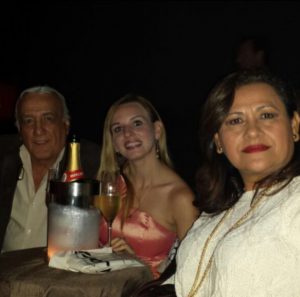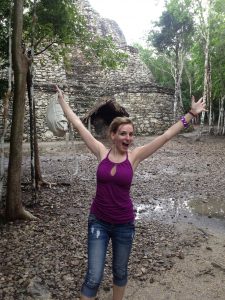 I've been able to go to Tulum, Coba, Playa del Carmen, Bacalar and Chetumal.  Every time I go to Cancun I have a unique life changing experience and I want to have the ability to share those experiences with others.
Yesterday, I was honored to have Janet Roger's of WFMJ 21 News interview me about this contest and the reasons why I want to win. If you'd like to see the video you can go to this link: http://www.wfmj.com/clip/13925930/valley-woman-wants-to-be-ceo-of-cancun-for-6-months
Edit: The reporter meant to say "Second Degree Black Belt in American Kenpo and Blue Belt in Brazilian Jiu-jitsu" not American Jiujistu. Sorry to anyone offended by that.
The story can be read at: http://www.wfmj.com/story/36902591/a-coitsville-woman-with-a-passion-to-be-cancuns-ceo
Your support in this effort would be greatly appreciated! You can vote for me once every 24 hours until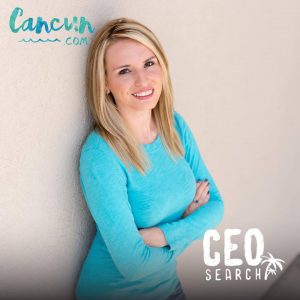 December 24 at: https://ceo.cancun.com/profile/kimberly-root
There are no sign-ins or logins required to vote. You just click on the link then click the orange VOTE button. Five seconds of your time could literally change my life. Please feel free to spread the word! The more support the better! Thank you all so much!!
---