Shippin' Up To Boston… Those Guys ah Wicked Smaht Ova Theah! Paht One
Yes, I realize that this is an absurdly long title; however I wanted to emphasize my excitement in going to Boston for the first time. The setting to movies such as The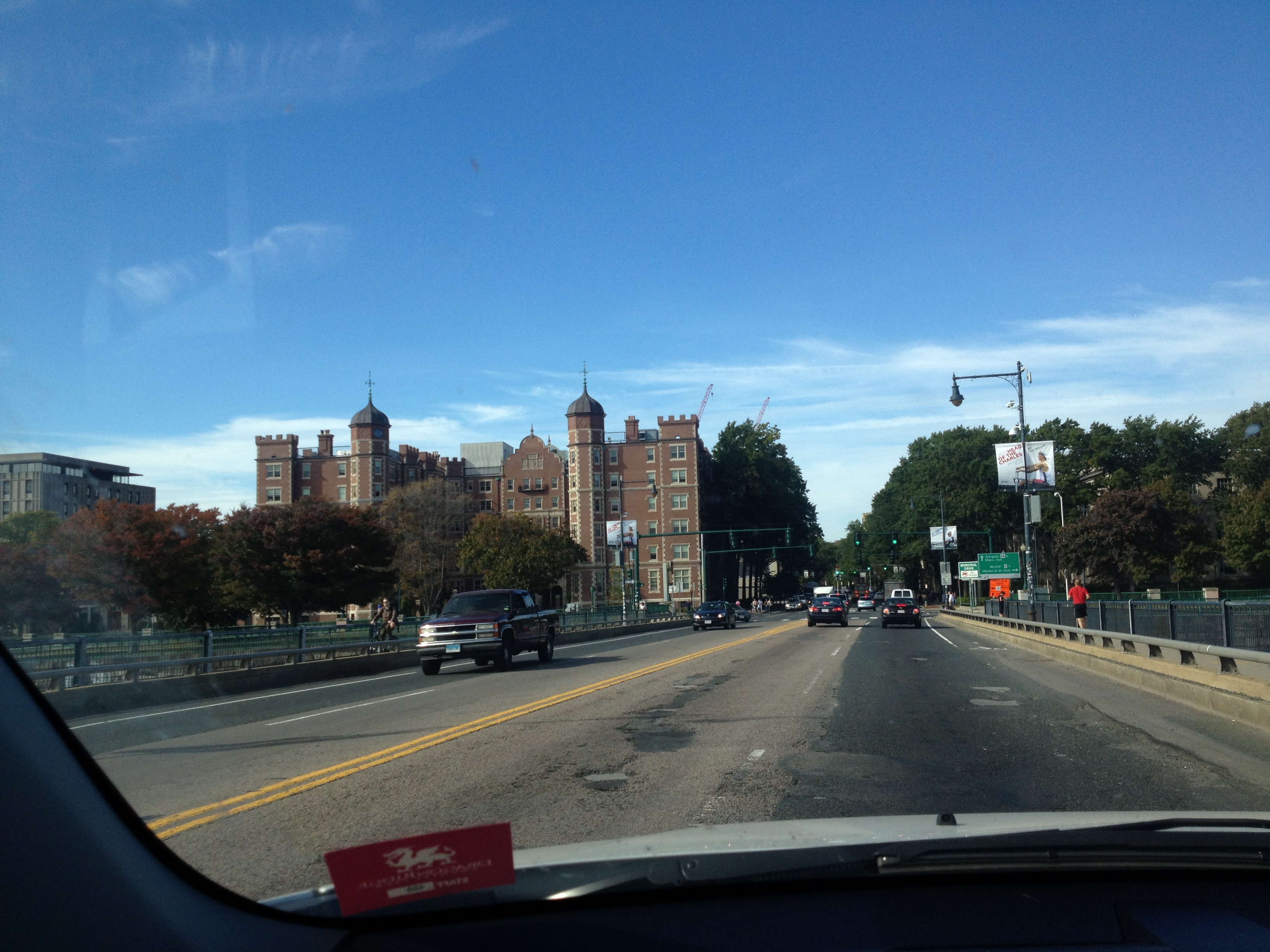 Departed, Good Will Hunting, and The Boondock Saints, I was looking forward to seeing what the city was all about! I didn't really know what to expect from Boston. One thing that I was sure of in my head is that everyone had an accent. On my way to Boston there's a good chance that I listened to the Dropkick Murphy's "Shippin Up to Boston" about 15-20 times in the car.
After dealing with a bit of Bostonian traffic, I finally arrived at Stan Dutton's house, co-owner of TFW Boston. Much to my chagrin he had no accent! Bummer. What he did have was boundless amounts of energy though which quickly faded my disappointment in the lack of my perceived stereotype! After a quick introduction we got started on our day. Stan took me to the Taylor House Bed and Breakfast in Jamaica Plains to introduce me to Daryl and Dave who own and operate it. They were my hosts for the weekend and sponsored my room which was amazing. The B&B is a beautiful Victorian house built in 1853 and the work that they put into it is astounding.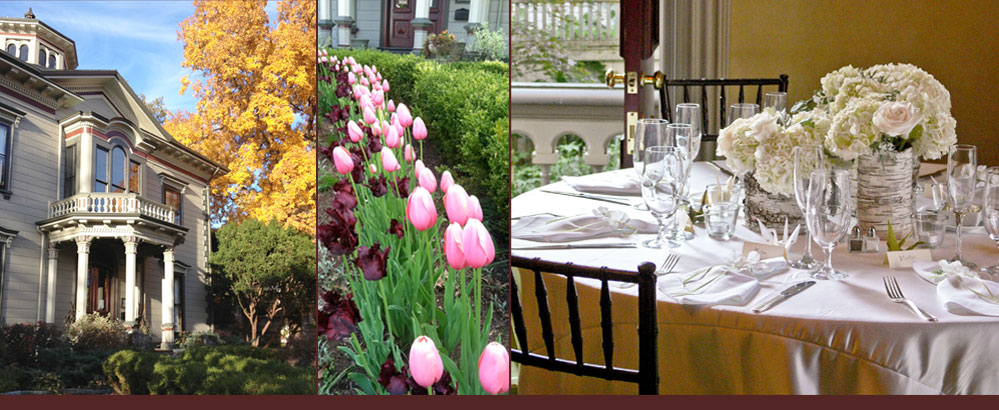 I dropped my stuff off and then I headed out. Stan and I took the train to downtown. We needed to pick up a couple pieces of exercise equipment before meeting up with Nathan Irizarry, the other half of TFW Boston, for an exercise jam session. We stopped at the martial arts studio in Chinatown which served as their new location to pick up our items, one in particular named "Black Betty", an awesome soldered pipe that you can attach bands to and do a variety of different exercises with virtually anywhere. Wicked Smaht!!
We walked to the Boston Commons, a park in the middle of the city and apparently it's the oldest one in the US, to meet Nathan, who also doesn't have an accent! We sat and chatted for a bit and they told me about all the awesome partnerships that they have in Boston with a variety of companies who donate coupons to give to people who come to the free workout sessions. I'm really impressed with Stan and Nathan's community involvement and their willingness to go out into the community and provide some free fitness sessions where likeminded people can g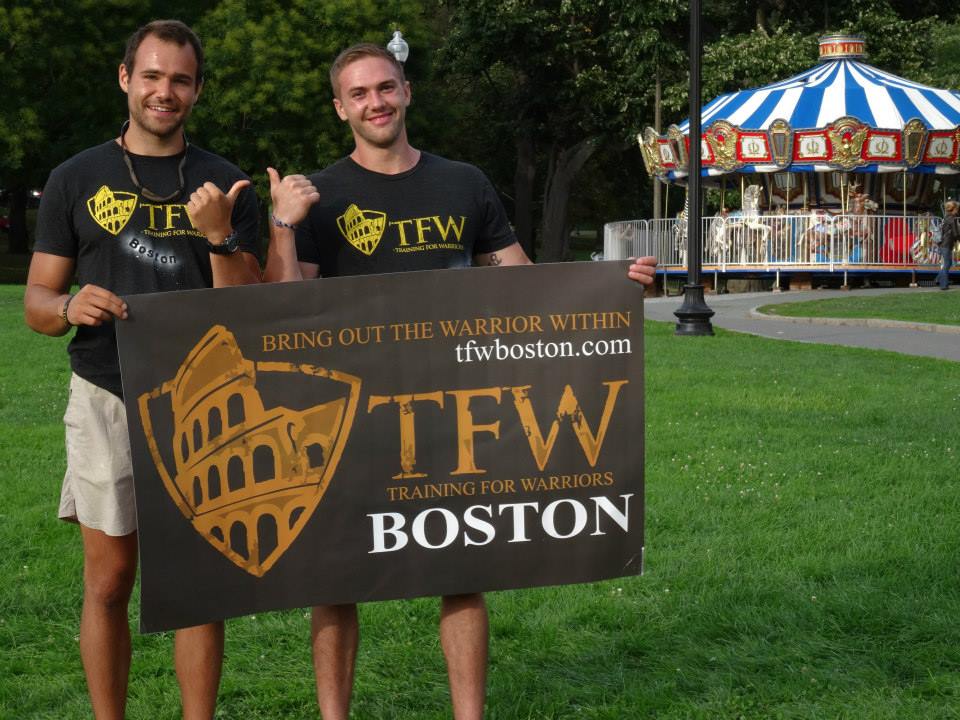 et together and feel great! The Commons is also an amazing location because it is in the middle of a city that hosts around 30 universities and colleges. There's no better way to combat the Freshmen Fifteen then with a little sweating in the park! Before starting the community workout we did our own mini workout to draw some attention and get amped up. PUSH UPS FOR DAYS!!!! We circled up and took turns counting down push-ups starting at a set of 20, then a set of 19, all the way down to one for a grand total of 228 push-ups. Then we were ready to start the community jam session doing a variety of exercises involving bands and body weight with other enthusiastic fitness fans jumping in to join. It was a blast!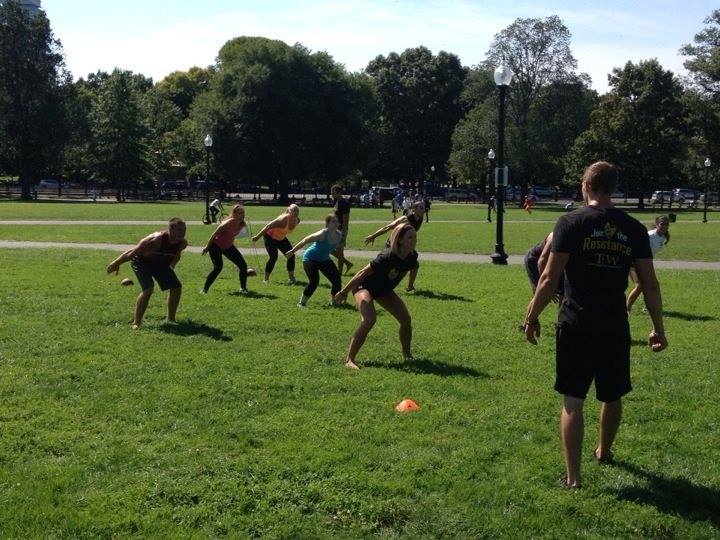 Following our jam session, trivia night at a local bar was on our radar. The guys were more excited about using the event to network, whereas I was mainly concerned with winning and being a trivia champion. I just can't stop my competitive nature. For some reason trivia night was a bust so we decided to just go somewhere to grab a bite to eat and talk shop.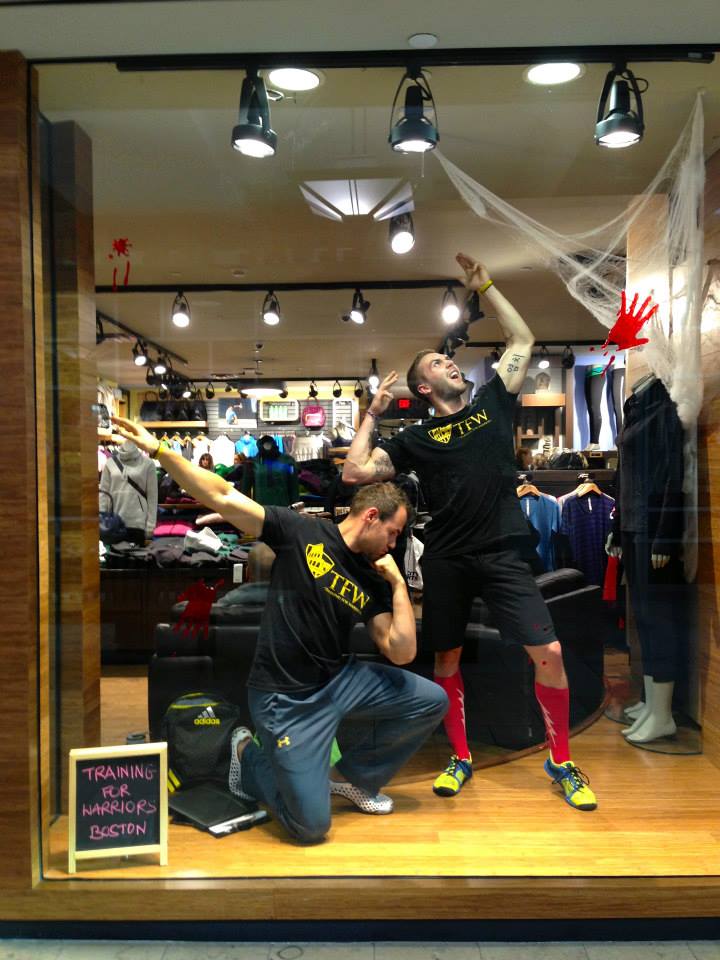 Stan and Nathan are other great examples of Yin and Yang duos, much like Jay and Pepe in Cancun and John and Bill in Mahopac. One is extremely exuberant and the other is more relaxed and even-keeled. It's a dynamic that seems to really work well and that can draw a variety of different personalities in. We discussed marketing techniques and then created a plan for the following day involving morning fitness class, followed by lunch meeting, followed by t-shirt painting. I also had plans to meet up with my great friend Michael, native Bostonian and firefighter, the following night. We parted ways for the night and then I looked forward to another fun-filled day in Boston!
---
Recent Posts
Categories
Archives