Shaping Minds and Bodies
Following a riveting conversation at Subway with Ken Stabler of TFW Ropestone, I jumped in my Outlander and headed to Mahopac, New York, the hardest city for me to pronounce since Mississauga!
After a little confusion with my GPS, I finally made it to Mahopac where I met the enthusiastic John Praino and Bill Felice. Over the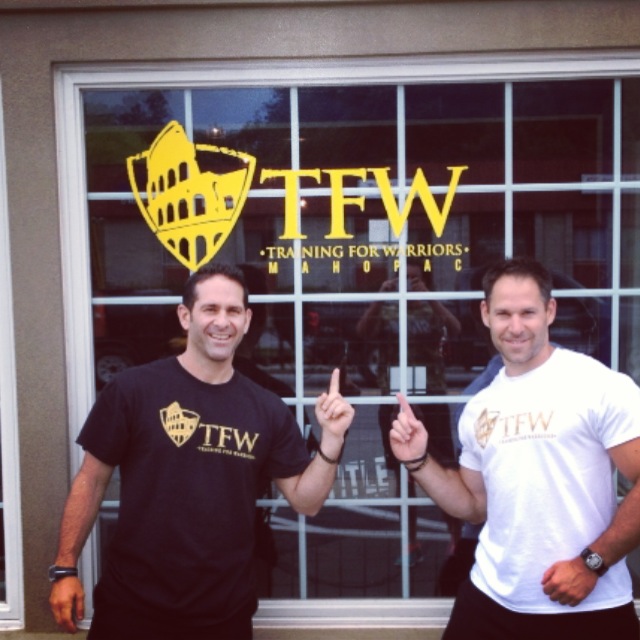 course of the last few days I've heard from various mutual friends that John has an amazing Martin Rooney impression so to say that I was excited to meet him was an understatement. Needless to say, he definitely did not disappoint! These two guys are some of the most charismatic coaches I've met and I've met a lot of coaches. As Physical Education teachers, both John and Bill are able to shape not only the minds, but also the bodies of children and young adults. They also carry this passion into shaping the lives of people of all ages when they aren't teaching PE.
John, once having his own company called "The Wedding Trainer", changed his company to "Maxed Out" and joined forces with Bill Felice. This shifted the company focus from privately training brides-to-be to training athletes. This is where the vision started. About two and a half years ago Bill urged John that as a company they should go see Martin Rooney speak. Seeing Martin's infectious personality and passion for fitness, John and Bill became Training For Warriors certified and became the 17th TFW affiliate. They then created a 5 year plan. Beginning by training in parks and at the local Y, they decided they needed a place where they can expand. Starting with only 7 students in a small space in a local gym, they rapidly began to grow. They needed more room and needed to add more classes on the schedule. They've moved from the upstairs of their current location to the downstairs where their vision began to take more shape. They were able to work with the design and really make the space what they wanted it to be. They've gone from 2 classes a week to now offering 27 classes a week. Now, only a year later, they are looking at spaces three times larger to accommodate their members. John and Bill are also training over 40 athletes ages 11 to collegiate.
The most amazing part isn't only in the results that their clients are getting, but the fact that John and Bill are using their momentum to help the community. During the holidays they raise $511 and 200 toys for Toys For Tots with a Push-Up for Pennies fundraiser at at Stop 'n Shop in Somers Commons. In January their members ran a charity hurricane for a local football player that was injured. They raised an amazing $1,000! They are an integral part of the community. Like with many of the other gyms that I was able to visit, members have become like family. They go to events together, cheer each other on, and get on each other's case if someone doesn't show up to class. Kim Anne, member of TFW Mahopac, says, "It's nice, because we all hold each accountable. I know that if I don't make it to class someone will be on me about it. Everyone is family here." Phil Walko, another loyal member of TFW Mahopac, says, "I'm able to do things I wasn't able before. I'm getting better numbers on the challenges than I was before."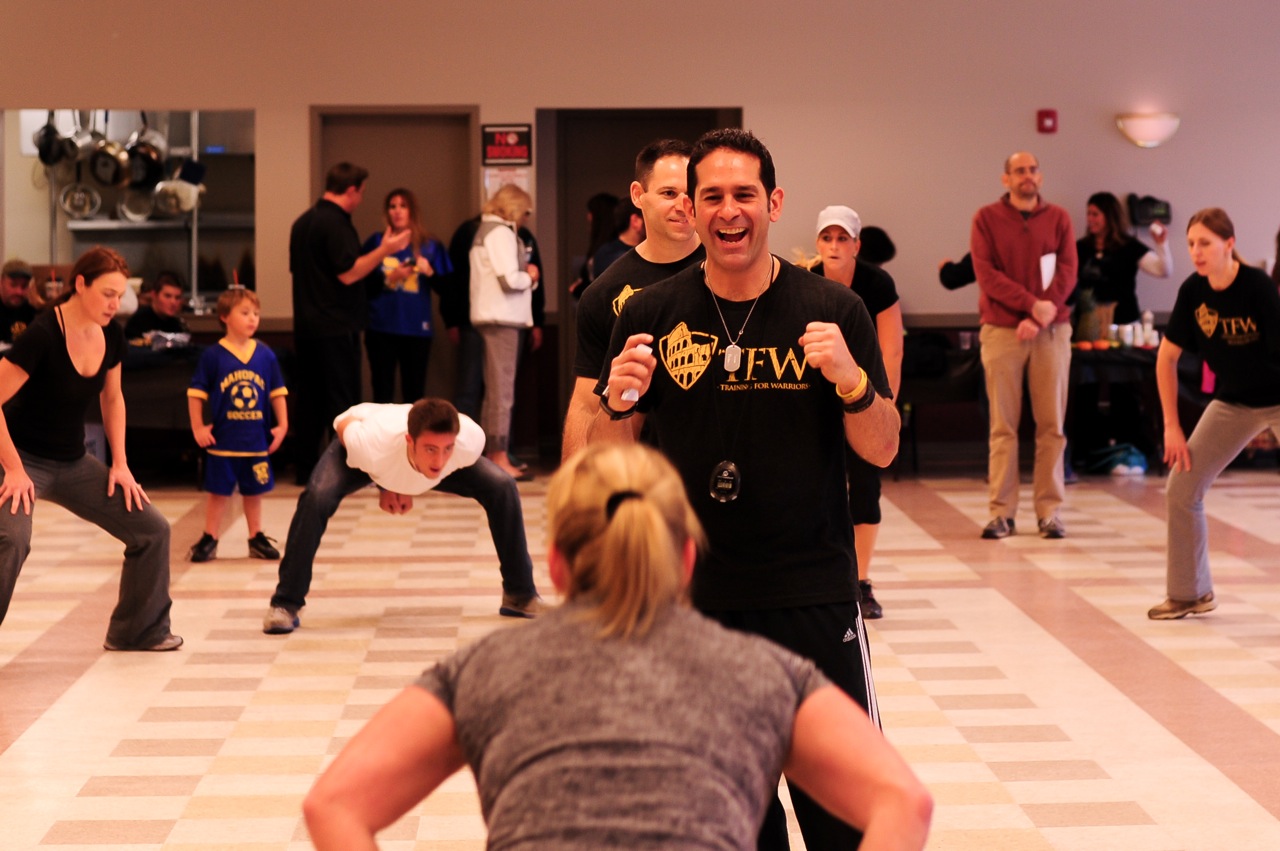 TFW Mahopac is bringing the community together and making everyone in it healthier and happier. John and Bill continue to teach in addition to owning and operating TFW Mahopac. Also, John has gone from The Wedding Training to The Wedding Singer! Stay tuned to my blog to hear lyrics from John's TFW song that he unveiled at the TFW Affiliate retreat! It's not to be missed!
TFW Mahopac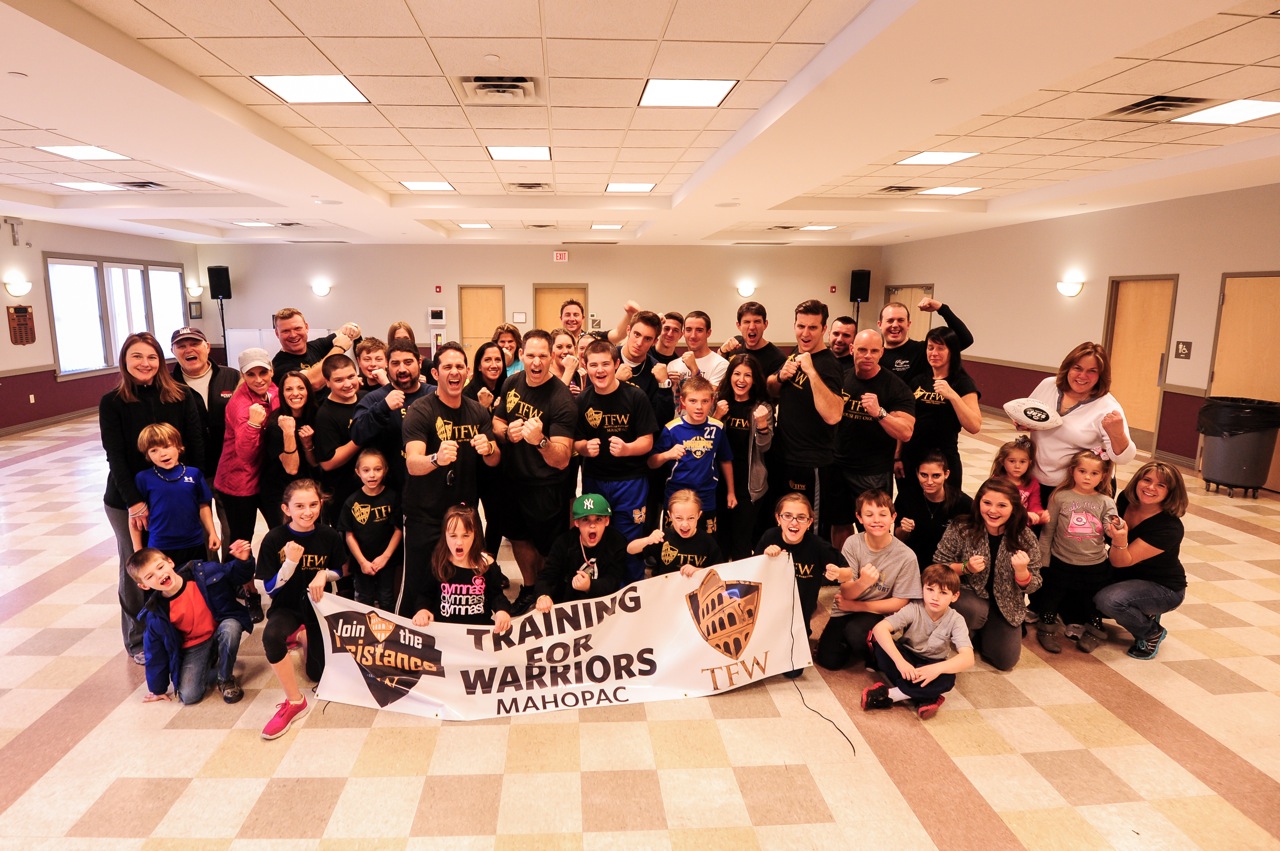 571 Rt. 6
Mahopac, NY 10541
Phone: 914-714-9068
https://www.facebook.com/TrainingForWarriorsMahopac
---