"Act As If" Rich Sadiv Exclusive
Merry Christmas and Happy New Year! Veselé Vianoce a Šťastný Nový Rok! I hope everyone enjoyed their holiday! For those of you wondering why my blogs have been taking a little longer to get out than normal it's because I have moved to Thailand! I have a backlog of stories I want to tell and people that I'd like to introduce you to that I met while traveling through the United States so hang in there with me while I finish my US blogging tour! I have so much to say leading up to the Thailand move!
My next stop is in Fair Lawn, New Jersey at the Parisi Speed School where I met the one and only Rich Sadiv! Now those of you who
know who Rich is, you will probably be expecting this blog to be about deadlifting. He is one of the top deadlifters in the world in the 181-198 lb Master Category. Have you ever heard of the Sadiv Set? Yeah… who do you think this training style was named after? If you are unfamiliar with this kind of this motor unit recruitment for deadlifts let me explain; start by loading a bar with 60% of your 1 rep max. Using a timer set 12 minutes and complete as many reps as you can. The keys to success here are good form and speed! Your last rep should look just as good as your first. You can do the sets as a single rep or as many as 3 reps, however it is important to come to a complete stop at the bottom of each movement. Each rep needs to be done as fast as possible.
If you have been following the common trend of recent blogs you may be expecting this one to also be about following your dreams and living your passion. Rich is the Head Strength Coach at The Parisi Speed School in Fair Lawn. After 28 years of working at UPS with 158 people working under him, Rich decided to quit a job that was eating him from the inside out to follow his passion and be at Parisi full time. As Rich puts it, "You can't wish your life away."
Another common trend has been about being proud of your roots. When we first started talking about our Slovak heritage prior to my visit Rich, also a first generation American, told me that he wasn't that involved with his heritage and that his parents, being immigrants, wanted him westernized. That was sad to me, until I walked in the door of the Parisi Speed School and heard some of the first words Rich spoke to me were in Slovak!  Not into his heritage?! Pff!! We talked  for two hours about the food, the traditions, and the curse words that shouldn't be said in the house, but that everyone knows! More importantly, we talked about the impact that being first generation Americans had on us. His parents, my mom and every other immigrant to the United States grew up in a different world with traditional values that were instilled into us. Nothing went to waste in the house. Piece of food starting to mold? No problem, just cut the mold off! It's still good!!
I hope that you're not disappointed to find out that this blog is not about any of these things!  This blog is about giving your all to everything that you do. When I asked Rich what his favorite quotes were he told me that he really didn't have any. He never really relied on other people for motivation he always just relied on himself and developing. During the course of our conversation he did use a quote, however; a very profound one. "Act as if."
 When I watched Rich training his client I was extremely impressed with how focused he was and how he stayed present to every moment in the training. He said:
"Act as if all the other athletes and trainers have never seen you train before. Your first session of the day is just as important as your last session. Your clients at 5 pm don't care that you are tired from training your first client at 6 am. They deserve as much of your attention and focus as the first client. If you are too tired for other clients than don't take more clients on. Only do what you can do at your highest capacity and expect 100% effort all the time."
Rich is extremely passionate about what he does because it's what he always wanted to do. His fourth grade gym teacher told Rich, "One day you're going to be a coach!" Smart man that gym teacher!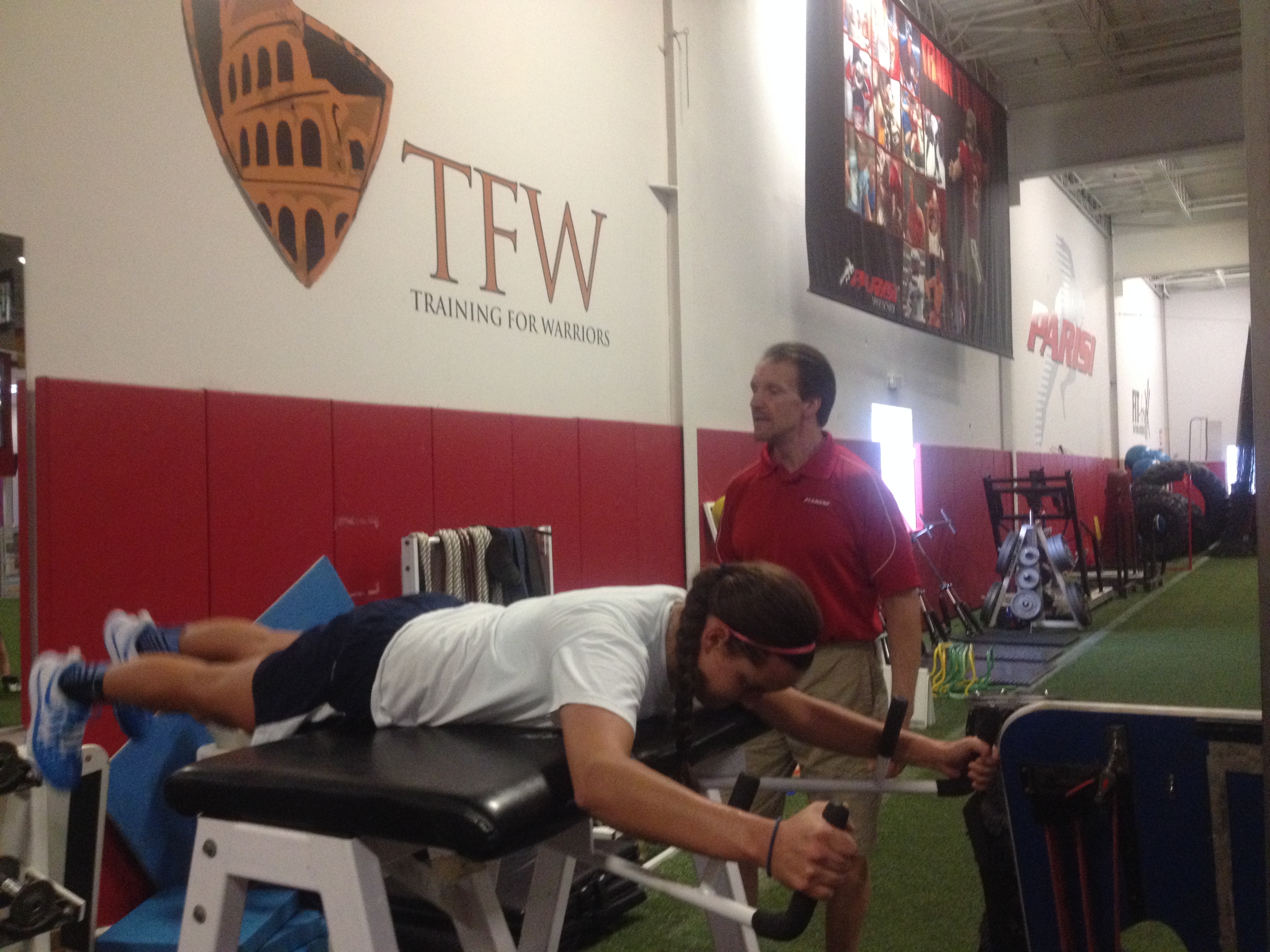 Rich shared with me the secrets to being a good trainer and honestly they are the secrets to success in just about anything that you do in life!
Be on Time. Punctuality is crucial to Rich! I had never been so happy to be on time in my life! He will not tolerate being late and will actually stop training clients because of it. Rich is super strict and he used a great quote, "I'm not for everybody, but for the ones I am, I will make them a great success." If you have to lose a few clients in order to get better quality students, it's worth it.
Look the Part. Rich will never sit down during a training session. He will give a 100% of himself 100% of the time. Your actions speak volumes!
Be Enthusiastic! Celebrate successes! Excitement is contagious so spread it! I have never in my life seen someone as excited and passionate about counting reps (with perfect cadence I might add) than Rich Sadiv! That's saying something!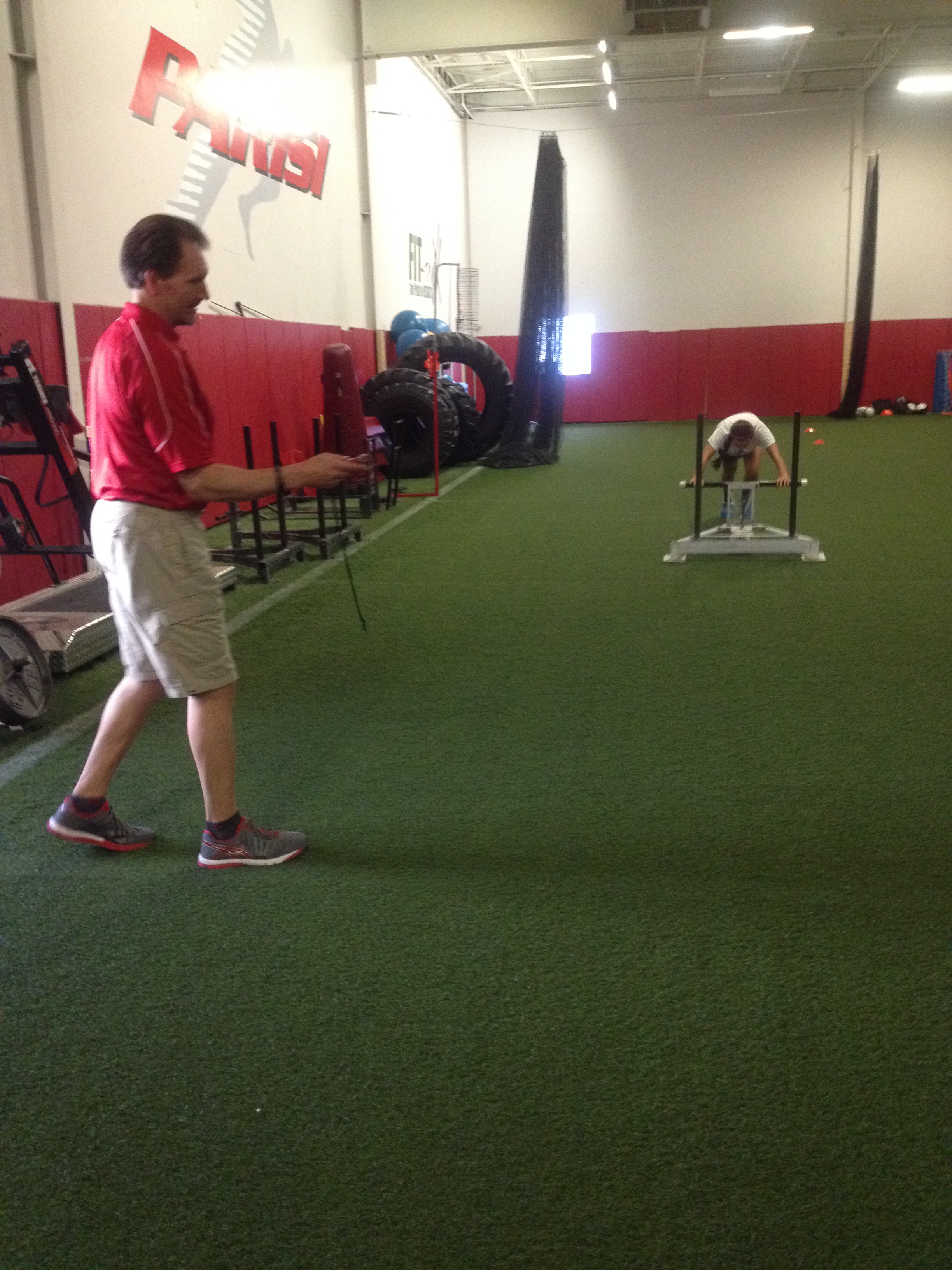 Rich and I share a common philosophy. Rich said, "Everything that I've done has led me up to this point. Everything is an experience. UPS and Martin [Rooney] molded me up to this point." Obviously, we've all been molded by different people and experiences in our lives, but everything, good or bad, has led us to where we presently are. Don't like where you presently are? Change it! "You can't wish your life away." I'm so grateful to have met Rich and all the other amazing people that I've been meeting along the way. With each person that I meet and the lessons that I learn from them, I am shaped into a slightly different person and I love the person that I am becoming!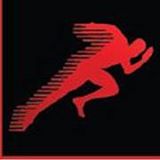 Parisi Speed School
Address: 2-22 Banta Pl, Fair Lawn, NJ 07410, United States
Phone: +1 201-794-1555
FB: www.facebook.com/rich.sadiv
Twitter: @SadivHumanCrane
---