Tap Into Your Potential! Body Space Fitness
After a riveting interview with Joe DeFranco, I had the interesting task of trying to get to the Manhattan from Jersey during rush hour.  Driving would definitely not be the most effective way of getting there! I contacted my good friend John Annillo who suggested meeting him in Hoboken and taking a bus to the pad to catch the train. Adventure time! The subway system seems very confusing to someone who is not used to it. It actually appeared confusing to some people that were a bit familiar with it as well. While sitting waiting for the train to go, three people must have come into the train to ask which one it was, only to walk out in search of their respective trains. Once arriving at our stop we walked up to ground level and were surrounded by enormous buildings.  Big cities help put into perspective just how small we actually are.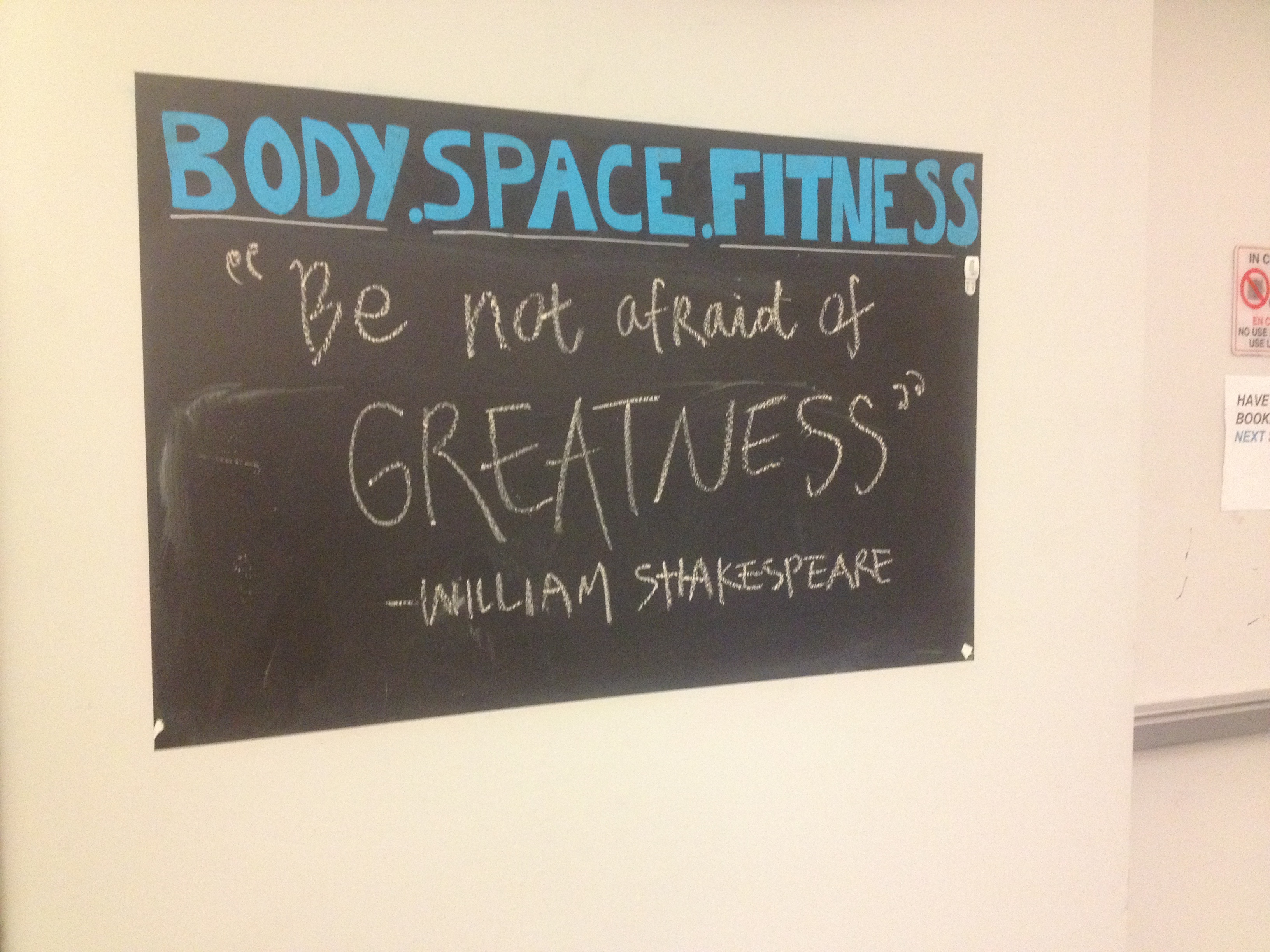 Tucked away in the bustling city of Manhattan, on the 5th floor of a building on West 14th street, you will find Body Space Fitness. Owner Kelvin Gary sat down with me to tell me more about his facility. The fact that Kelvin was there showed how passionate he is about his work. Kelvin had just been in a cycling accident which caused enough damage to his leg that he was forced to limp about as he coached. While checking out the facility Kelvin had told me about a website that I'd never heard of before called www.rateyourburn.com . This website is full of reviews written anonymously by people who have taken fitness classes at various facilities. Body Space Fitness currently has a five star rating! They offer assessments, private and semi-private trainings, Body Camp classes, Training For Warriors classes, Base Physical Therapy, program design, nutrition counseling and Hot Bird Running.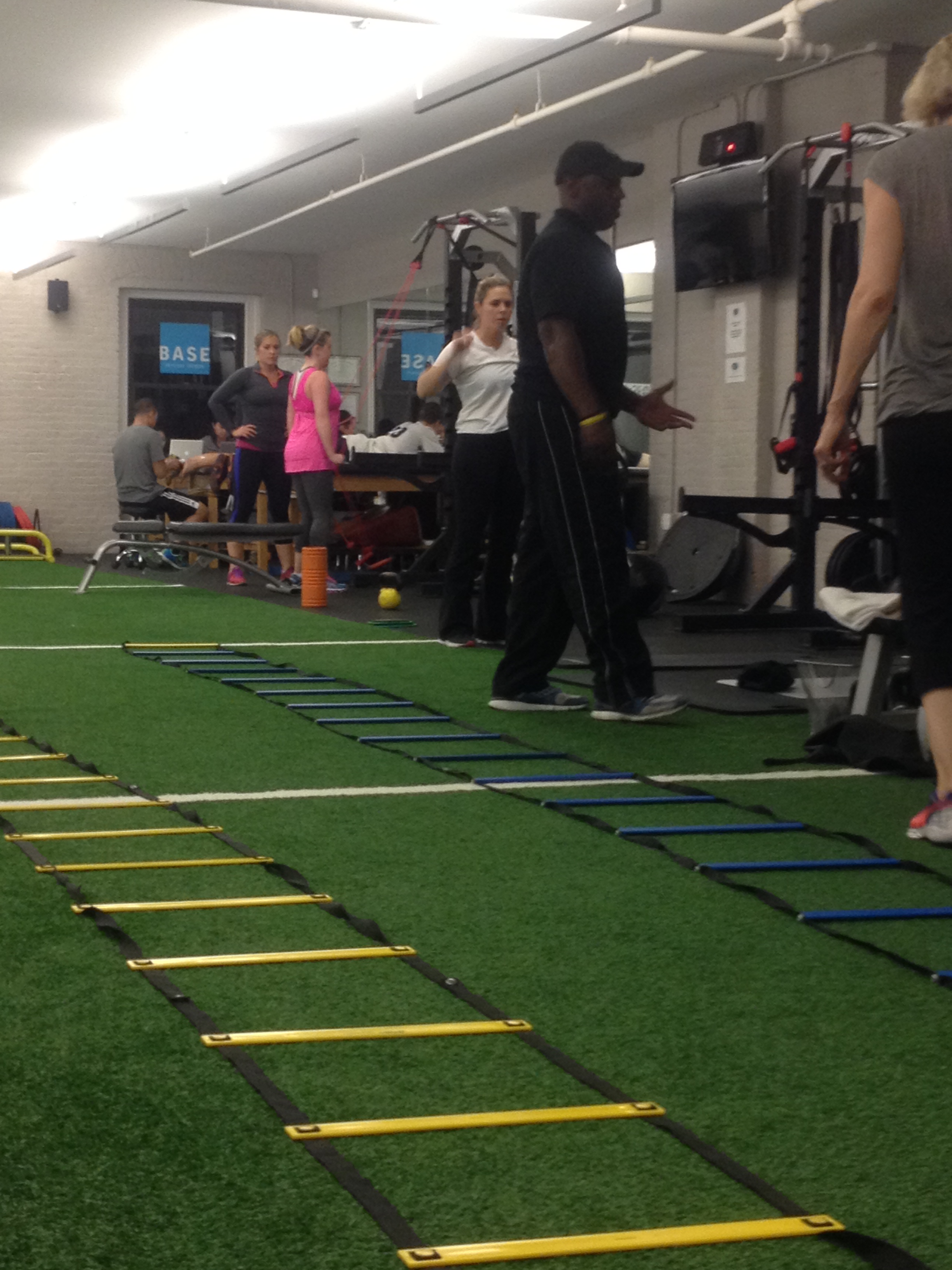 Kelvin's motivation is to help people be at their best and reach their potential, whether they are his members or his staff. The motto in fact is "Tap into your Potential!" As trainers we are in the business of changing lives. We are exercise specialists, nutrition consultants, and counselors all wrapped into one. By using this skills we can help others unveil the skills and abilities that have been inside of them the whole time. He believes so strongly in helping others become better that he left the world of suits and ties and a six figure salary and made his passion his career. I have been seeing this trend more and more. After years of the grind in an executive world I've heard of many people looking for fulfillment doing what they love. Most of whom wish they had taken that initiative sooner.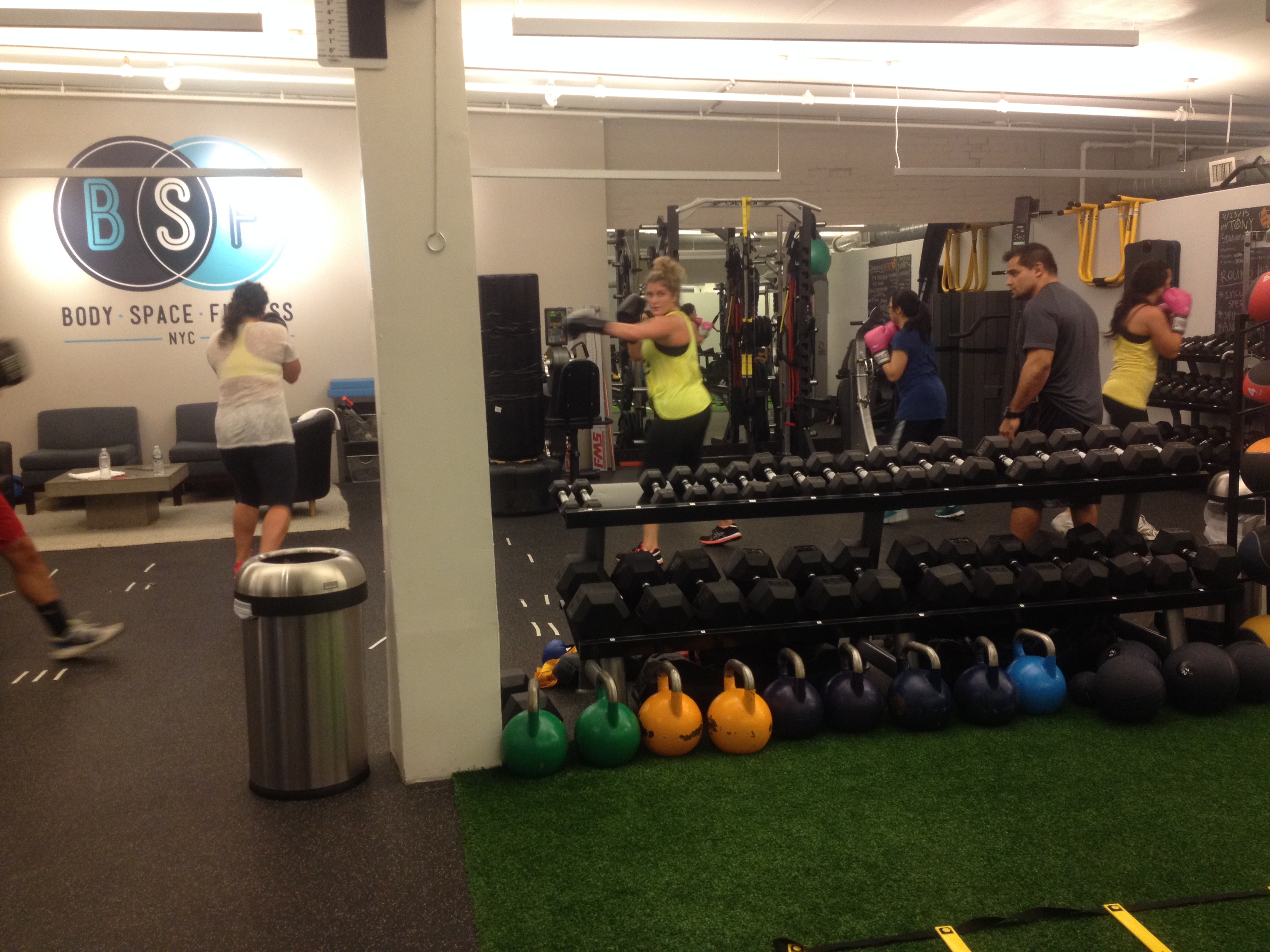 This idea seems to be an ongoing theme in a lot of my writing. Do what you love and through it you will find success. I feel that many people are stifled because of how other people will view their decisions. People will say, "Why are you leaving your job? Look at how much money you're making!" My question to them is, "Why would you want to be in a job that you don't love? Look at how much life you're wasting!"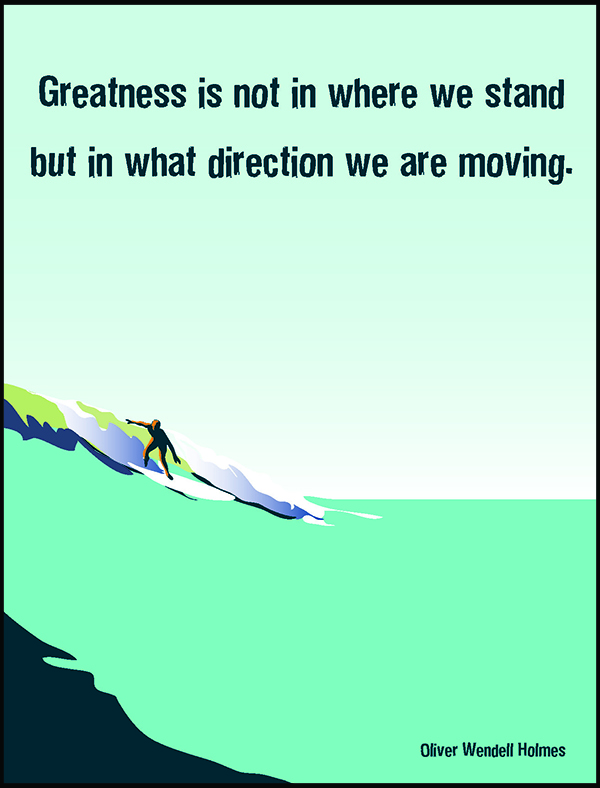 When people love what they do it comes across in their work that is why although Kelvin was injured on the day that I came to see him, he was still there with a smile on his face. That genuine happiness is contagious. You can see it in the members that walk in the door. They seem happy to be there, happy to see Kelvin and those who knew about his cycling accident were visibly concerned about how he was doing. It was like the members there were a little family.
I don't know about you, but I'd much rather be in a setting like that than in a situation where my first thought is dread about having to go into work. Kelvin has put himself in a situation where going to work is an enjoyable experience.  I challenge you to do the same if you haven't already. Happiness is just a conscious decision away.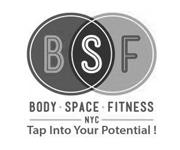 47 W. 14th Street, 5th floor (Between 5th and 6th Avenues) New York, NY 10011
Phone: 646.684.4912 Fax: 646.684.4914
www.bodyspacefitness.com
Email: bodyspacefitness@gmail.com
Facebook: www.facebook.com/bodyspacefitness
Twitter: @BodySpaceNYC
---