Openness: And So It Begins….
As I prepare for my next adventures, I am overwhelmed by how open everyone is to letting me come and meet them and share their stories with me. Next week I head to the Toronto area to visit four different gyms and see how they inspire others. Eric Daye of Trubody Fitness is inspiring others and impacting lives. We first met at the TFW Level 1 certification in California. I was really impressed with the amount of knowledge this man had. I decide to start my Canadian adventure by contacting Eric and he was very open to sharing his story. I cannot wait to pick his brain! I've decided to expand my adventure while there and visit two more TFW affiliates and a former TFW affiliate to gain a wider perspective. I plan on visiting Grunt Performance, TFW @ 24 Seven Family Gym Petersborough, and The War Room Strength Crew. All of the coaches that I've talked to, Karl Wright, Chris Craig and Derek Tymchuk, were so welcoming when I contacted them. To have complete strangers not only open up their minds, but open up their doors is incredibly humbling. I look forward to meeting them and some of the lives that they are changing.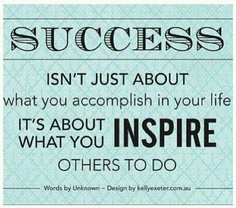 Canadians aren't the only hospitable members of the fitness world. I'm finding this in the good 'ol US of A as well! While gearing up to visit the Great White North, I am also preparing for a trip to the east coast. September 29, 2013 is the Slovak Festival in New Jersey. Not only do I get to be around holupki, pierogis, kolache and a ton of other amazing Slovak food that I'm going to have to work to earn, but there are also a ton of gyms on the east coast that I can check out since I'm in the area. In the one day that I began contacting people, I have already talked to Rich Sadiv from the Parisi Speed School, Amir Lamdan and Robert DeCillis at TFW Long Island, Stan Dutton at TFW Boston, Fred Cuomo at TFW Ropestone, Melissa Pensari at Beautiful Bodies Boot Camp, and Keith Weiss of Bulldog Bootcamp and Nutrition! Of all these people, it's hard to tell who is the most motivated! They are all eager to show the world what they are up to and they all seem equally amazing! I've been invited into gyms, offered places to stay and am super excited to have "knowledge bombs" dropped on me!

This is what I love about the fitness industry, even if you're not a part of a group like the TFW Familia, there is an amazing friendship among those in this industry. Even though our personal goals may be different, our main goal is all the same, to be better than we were the day before. Those who understand this goal are more than willing to share their knowledge and help others achieve it. I'm excited to pick up kernels of knowledge along the way and share them with everyone. I hope their experiences and stories will inspire you to go for your goals.

Be better than you were yesterday!
---
Recent Posts
Categories
Archives