Oh, Canada! Part 1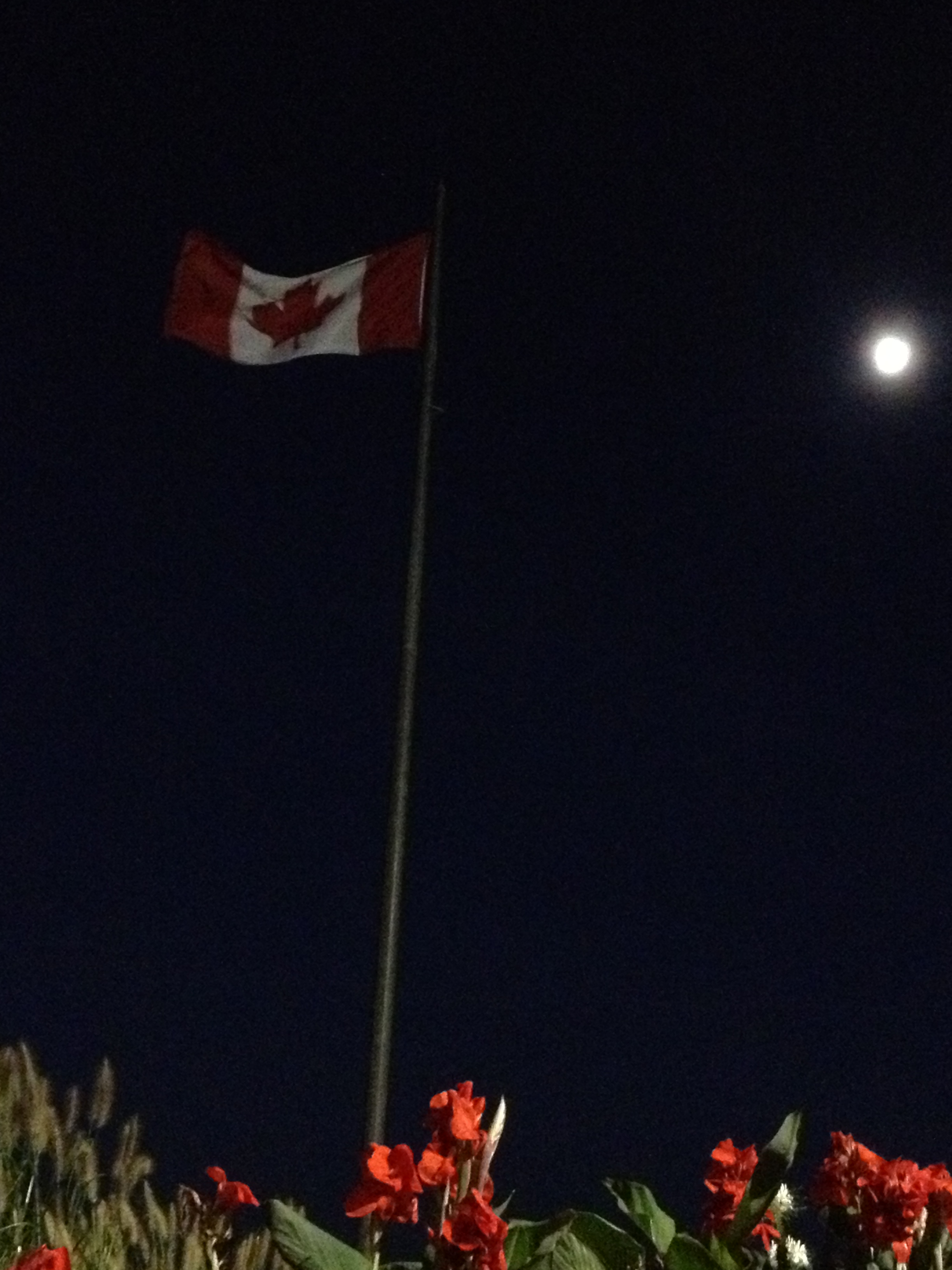 As I sit here watching preseason hockey, and no that's not some kind of Canadian stereotype, I am really watching hockey! Jackets vs Penguins, all tied up and in overtime! Holy crap! Jackets score!  An Ohio team wins!
Anyways…. as I was saying, as I sit here watching preseason hockey, I think about how amazing the people in Toronto were this last week. The people that I met in Toronto, most of them strangers, took such amazing care of me! When I say care, I mean CARE!  I was provided with places to stay, food, and at times even gym swag.  I was completely prepared to feed myself and eat the food that I had brought for my travels. The generosity of everyone was overwhelming and I can't say thank you enough. I want to especially thank Tanya Power, Clayton Whalen, Chris Craig and Alyson Blackmore for giving me a place to stay. First, I found out that Tanya had invited me to stay on her birthday! Then, I found out that Chris and Alyson had invited me to stay on their one year anniversary! Talk about selfless people! I'd also like to thank Karl Wright, Sean Custodio, Peter Assentoft, Eric Daye, Derek Tymchuk, and Nancy Gordon for the various acts of kindness during the week.
Toronto had so much going on this week! The stars were in town due to tiff (Toronto International Film Festival) which lasted from September 5-15. Tiff screens more than 300 films from over 60 countries. Toronto itself is one of the most multicultural cities in the world. It's a city rich with culture that has 10 city-owned museums containing 147,000 artifacts and 1 million archaeological specimens in their historical collections. The Royal Ontario Museum was on my radar for this trip, but unfortunately I ran out of time. I spent most of my time visiting gyms in Mississauga, Burlington and Peterborough. I spent a small amount of time in North York and St. Catherine's before passing through Niagara Falls on my way home.
While in Burlington, Eric Daye took me to one of the largest indoor climbing gyms in Canada called Climber's Rock with over 100 maintained routes. I had just happened to have my climbing harness and shoes in the back of my car! Eric killed it on the wall! I was disappointed to find that I was a solid 5.8 climber, rather than the 5.10 climber that I had thought I was. After a solid 5.7 warm-up, I decided to ambitiously jump to a 5.10+ climb. After 3 failed attempts, I decided to move to a 5.10-, which was also out of my league. I begrudgingly regressed farther to a 5.9 climb and failed there too before realizing that 5.8 was where I belonged….. for now. My forearms were on fire afterwards. I definitely need some work, but that's ok. Regression isn't always a bad thing. Regression can serve as an amazing motivator to not only return to average, but to exceed mediocrity.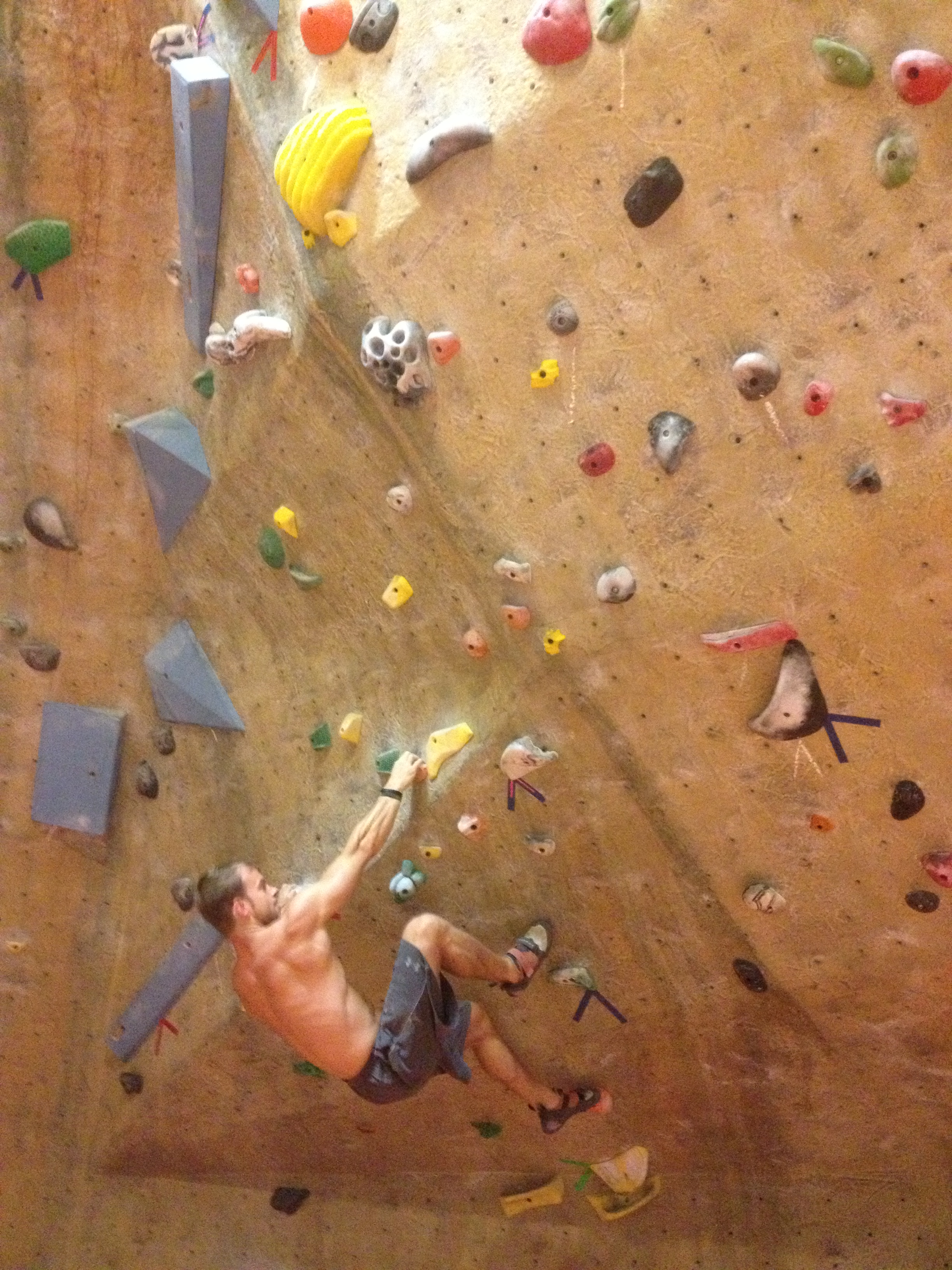 Climbing is a lot like life. It's important to acknowledge where you are, where you came from and determine where you want to go. I'm better today than I was yesterday, but I'm not as good as I can be. Being better whether it is with climbing or in everyday life requires practice and progression. If you want to pinch, crimp or mantle better when you climb you need to practice the moves and put yourself in uncomfortable positions to practice them. In life, if you want to be a kinder person, you need to practice compassion. Put yourself in positions that require you to practice patience and empathy. Not only practice patience with others, but learn to be patient with yourself. Physical skills can't always be gained in an instant, so why should personal skills be any different. The people who I met over the week had definitely practiced these skills throughout their lives.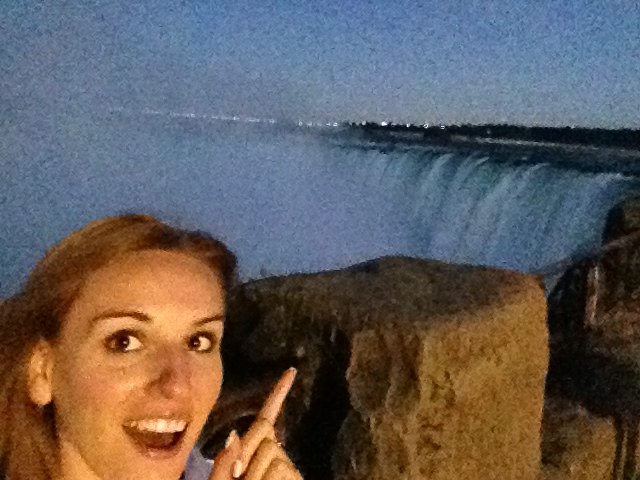 At the end of my journey I stopped in Niagara Falls and was able to see the Horseshoe Falls, as well as the American Falls. I had gotten to The Falls pretty late and it was getting dark. I was pretty bummed that I didn't think I would get any cool pictures. I was getting ready to leave, knowing that I still had a three and a half hour drive back home, but then remembered from when I was little that The Falls light up at night. Thanks to my iPhone and Google, I found the Illumination times, which was only a 15 minute wait. Man, was it worth it! Red, yellow, blue, green, orange and purple illuminated the massive falls and it was breathtaking.  As I stood watching The Illumination of The Falls and took an unimaginable amount of "selfies" (#SoloTravelerProblems), I heard a gentleman telling his young daughter stories of people going over the falls in barrels. This is actually a true story.
The first person who went over the falls in a barrel and survived was a woman in 1901 named Annie Edson Taylor. This stunt was followed by several others who attempted to go over or across The Falls over the course of the century. Eleanor Roosevelt once said, "The purpose of life is to live it, to taste it, to experience to the utmost, to reach out eagerly and without fear for newer and richer experience." I'd say that Annie Edson Taylor exemplified this. Although her purpose for committing to such a death defying stunt wasn't to disprove the impossible or to seek adventure, but instead for the pursuit of fame and fortune, she still fearlessly embraced life.  That's what I'm trying to do on my travels. Fear not, I have no intentions of taking a trip over Niagara Falls. At least not until I get over my intense fear of drowning!  I do, however, want to live life to the fullest, fill my passport, meet interesting characters along the way and practice the aforementioned personal skills to make me better today than I was yesterday.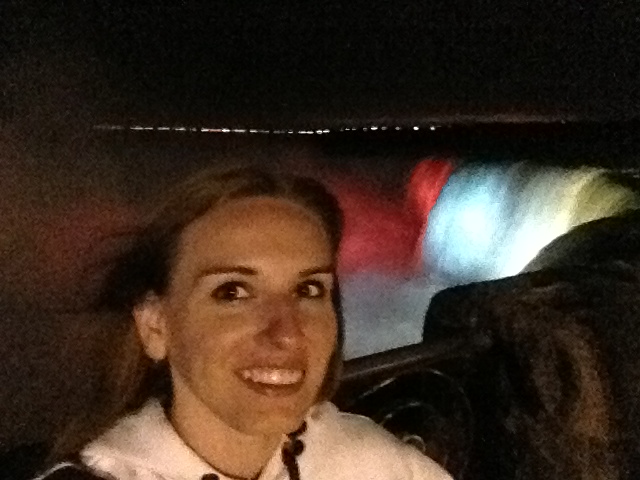 Keep an eye out for the next 4 installments of my Canadian series where I showcase the places I have gone and the lessons that I learned along the way!
---