Familia
Familia: Spanish for family; commonly defined as a fundamental social group in society typically consisting of one or two parents and their children.
This is a widely excepted definition of the word, but it is so much more than that. Familia is also two or more people who share common values, goals and have long-term commitments to one another. When people normally think of family they think of people who are blood related, but that's not always the case. As I alluded to in "Training…and Traveling for Warriors", I met my first non-blood, blood relative at the TFW Level 1 Certification. Please notice the wild beast looking man to the bottom right of Martin in the picture of that blog.
Enter Jay "Wild Beast" Kali. Jay and I have pretty much become inseparable from the moment I heard the words "The Ohio State Buckeyes" come from his mouth. For those of you who bleed scarlet and gray, I'm sure you can relate. Being inseparable is pretty difficult when you live 3000 miles away from each other, but through the magic of technology we managed. Skype, Voxer, and Whatsapp were essential and we became so close that we started using the nickname "Sangre" for each other, meaning blood. We laugh and encourage each other, but fight like brother and sister…occasionally worse. What can I say? We have strong personalities.
Jay lives in a little slice of heaven called Cancun, Mexico. How did this man find himself starting a gym in Mexico all the way from Missouri? Because he wanted to and nothing stops Jay Kali. Not long after our certification, I flew out to Mexico to see what he was up to. He started a TFW affiliate in Cancun with a partner, who will remain nameless. The clients seemed to be enjoying the system, making progress and having fun, but something still seemed to be missing.
Several months after I had left there was a falling out between Jay and his business partner and Jay was forced with the challenge of finding, acquiring and building up a new gym in merely 15 days. This unfortunate event turned out to be a blessing in disguise with the addition of a critical member of the familia, Pepe Peraza Contreras. When I first met Pepe, he was teaching a Capoeira class at the gym, since this time he, himself, also became a TFW Instructor. Pepe also served as trusted business partner, translator and most importantly, brother to Jay. Together Jay and Pepe, found their location, worked hard and in only 7 short months have built their gym to over 80 members! Not just members, the Cancun Familia.
Since opening the new gym in January, I have been back to Cancun twice and I always love the camaraderie and support that the members give each other. They are having fun, breaking personal records, and cheering each other on while doing it! TFW Cancun broke 39 personal records on 1RM deadlift!
Take Sofia for example, she comes in early for 7 am class, works hard, and never quits no matter how hard it is. I was there to see her deadlift 85kg after just one month of deadlifting. The feeling in the air was electric! Jay screamed with excitement (no surprise there!) and everyone congratulated her. Niko is another force to be reckoned with.  After being sedentary for years and having bad knees, Niko can now do plyo jumps, squat, sprint, and deadlift 160 kgs. He has lost 25 kgs. Marco took gold in his first Brazilian Jiujitsu tournament after only training for 3 months. Adris, TFW Cancun's Golden Girl, upped her pushup reps from 33 to 62 and is deadlifting 80 kgs at 50 kgs bodyweight. If that isn't enough, she loved the TFW system so much that now she's a certified instructor as well! These are only some of the success stories.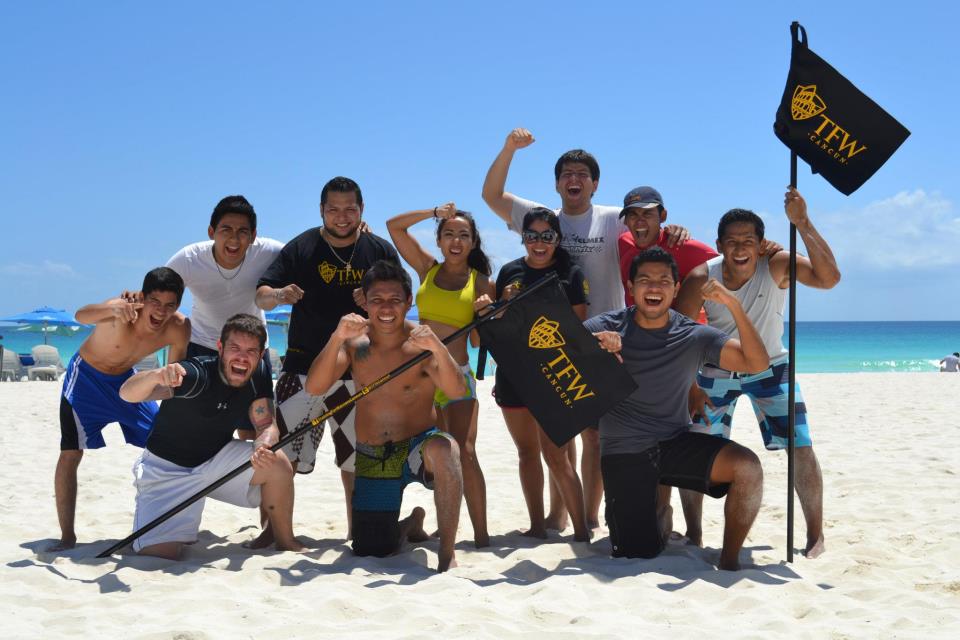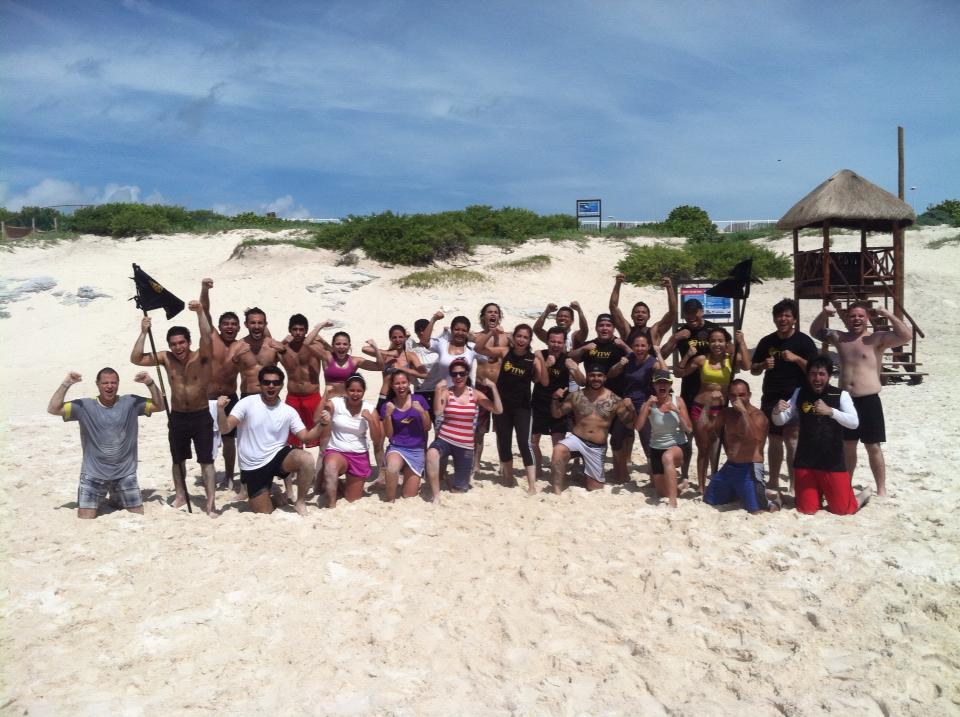 I think what it boils down to is staying motivated and being consistent. I think what helps these two aspects is having a strong support system. A familia; people to push you when times get tough and to celebrate with you when you've jumped higher, ran faster or became stronger.  It's like this with life. As stated in Train to Win, "When birds go to sleep with bats, they wake up upside down". Surrounding yourself with people who have like goals and who can support you in yours is a key element of success. If you don't have those people in your life yet, find them, you might be surprised that some of them have been there the whole time or some will come to you when you least expect them to.
"The bond that links your true family is not one of blood, but of respect and joy in each other's life. Rarely do members of one family grow up under the same roof." – Richard Bach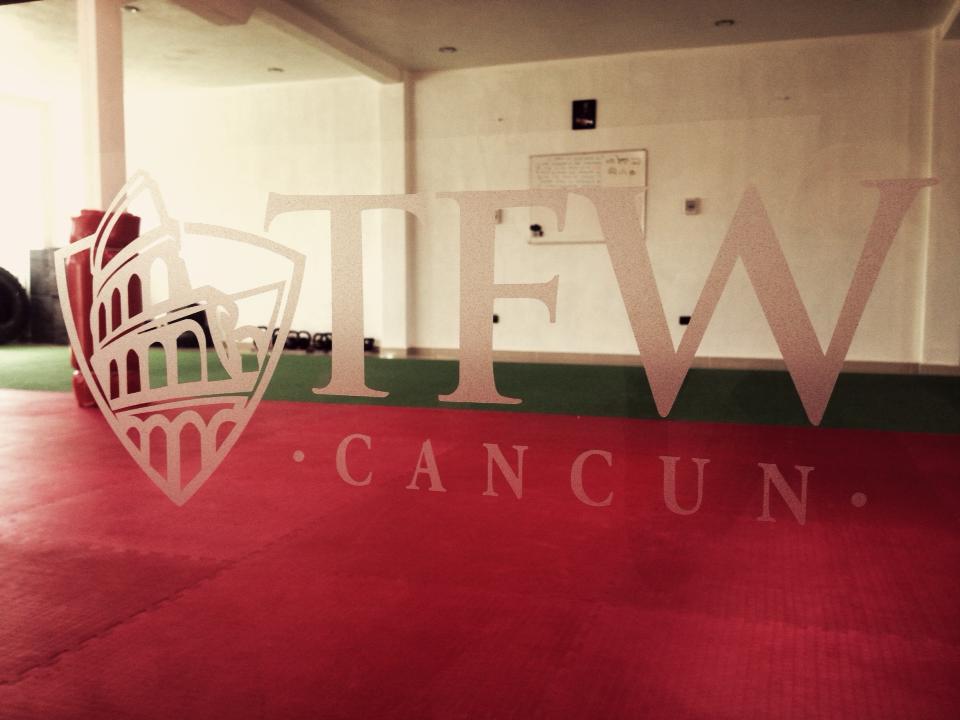 ---