Boxing Gloves to Beauty Queen: One woman's journey from fighting battles to helping others fight theirs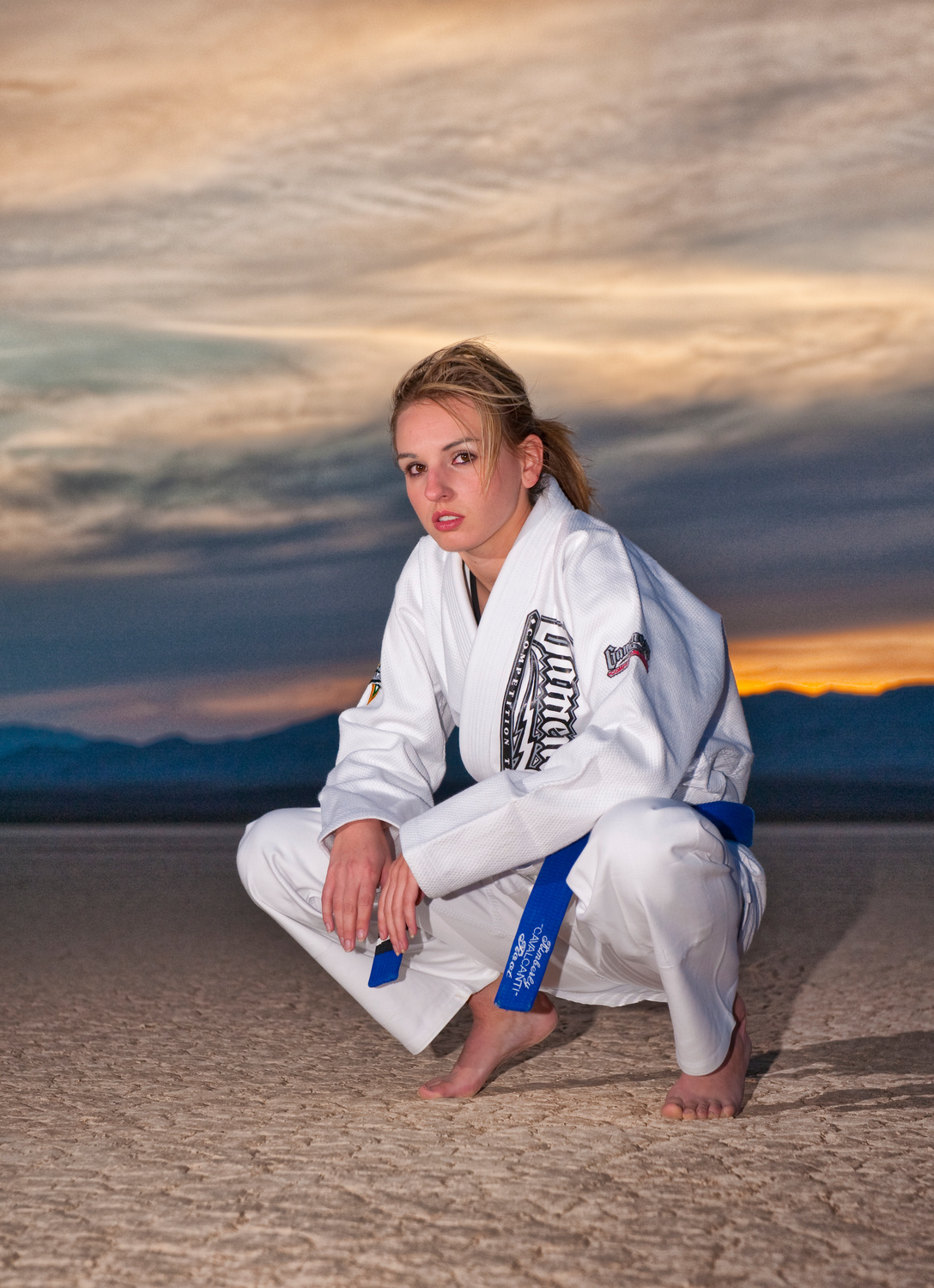 And the 2011 Ms. Nevada Globe is…Kimberly Root! Me?! Wow! How did I get here? This was not the world I grew up in or even the world that I envisioned being in for that matter. From the time I was 6 years old I ate, slept and breathed martial arts and the fight world. In 1991, I began American Kenpo. Twelve years later I received my first degree black belt. I worked hard, trained hard, lived for my students and became fascinated with mixed martial arts. Don't get me wrong, I wasn't a complete tomboy in high school. I was a cheerleader, but I was far from being a "typical girl". I happened to be the only cheerleader in school history to join the boys wrestling team. Broken teeth and bloody knuckles were as much a part of my life as my pigtails and pom poms. I struggled to keep a balance between school, work, martial arts and my family.
During this time I helped take care of my mother who was battling cancer, a fifteen year battle which she unfortunately lost. I turned to my sanctuary for solace, martial arts. I continued to work hard and compete throughout college, winning Ohio State Championships through the years. Not long after receiving my second degree black belt, I had the opportunity to go anywhere I desired to complete my college internship for my Exercise Science degree. The obvious choice was the fight capital of the world, of course. I dropped everything and moved from my blue collared industrial city of Youngstown, Ohio to Las Vegas in the pursuit of having an intricate roll in the fight world. I dove into the sport of Brazilian Jiu-Jitsu, feeling right at home with my background in wrestling. My competitive nature could not be contained so naturally I competed…a lot.
Even though I was working, training and competing, I still felt like there was something missing from my life, a sense of family and the feeling that I was making a difference. I decided to make a bold choice to fill the void that I had. Since I was a little girl my mom and I had always talked about me being in a national heritage and beauty pageant called the Miss Czech Slovak US Pageant. My mother had emigrated here from Slovakia when she was fourteen so my heritage has always been a large part of my life, but I'm not a pageant girl…or am I? I have never thought of myself as a "pretty" girl. I have always been more comfortable being one of the boys, but this could be my chance to prove that I am so much more. Not only can I do something to honor the memory of my mother, but I can finally prove that no matter who you are, where you come from, or what you're background is you can be anything you want to be.
Knowing my competitive spirit, if I'm going to do something I go into it all the way. I told my make-up artist about my plans and he urged me to go bigger. My motto is, "If you're going to do something do it 100%, anything else is not worth doing". I did a little bit of research on pageants and found the Mrs. Globe Pageant. It is one of the largest pageants for misses in the world, but not only that, it is affiliated with the WIN Foundation, a non-profit organization that supports battered women and children. The winner of the Globe Pageant gets the honor of being the spokesperson for this charity. This was it! This is what I needed, my sense of purpose. I wanted a platform to be able to fight for those who couldn't fight for themselves and this was it. I decided to go for it, and I got it! I became Ms. Nevada Globe 2011.
This being my first run at pageantry, someone must have seen something in me, my genuine intention to helpothers, or my fighting spirit, or maybe the fact that I was completely different. I dove head first into this world of pageantry which I knew nothing about and not only did I come out alive, I came out on top! Now I am faced with nationals. What I was unaware of was the immense expense of pageantry. Apparently a bit of money is involved in becoming a "pretty girl". Make-up, couture dresses, hair and nail maintenance, and high heels are a bit foreign to me. My forte is raising money for the cause not for myself, so I struggled to pay for my own expenses in order to fulfill my aspiration.
As a good friend of mine said, "You've just become a poor kid trying to play a rich kid sport!" If that's the case…then maybe this world isn't as foreign as I thought it was. The fight world is all built on the backs of those scraping to get by, just to follow a dream. From George St. Pierre's start as a trash collector to one day becoming a champion to the local professional fighter, working doubles and fighting on the weekends to support his family, this is the world I know. Although fighting and the pageant world may be worlds apart, the dream for something bigger is exactly the same.
So how did I do in the national pageant last August? I survived! Why? Because I am a fighter and that's what fighters do!
Follow me on the rest of my journey…from boxing gloves, to beauty queen…Check me out on www.kimberlyroot.com ! Las Vegas Personal Trainer Vegas Fitness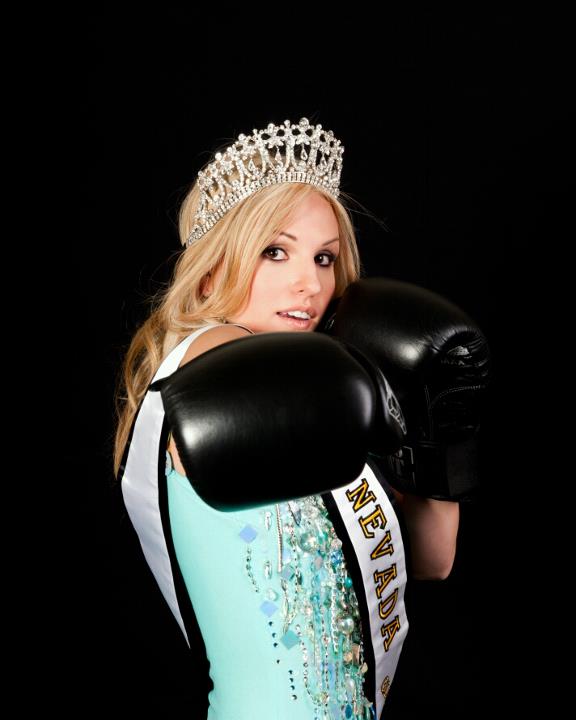 ---